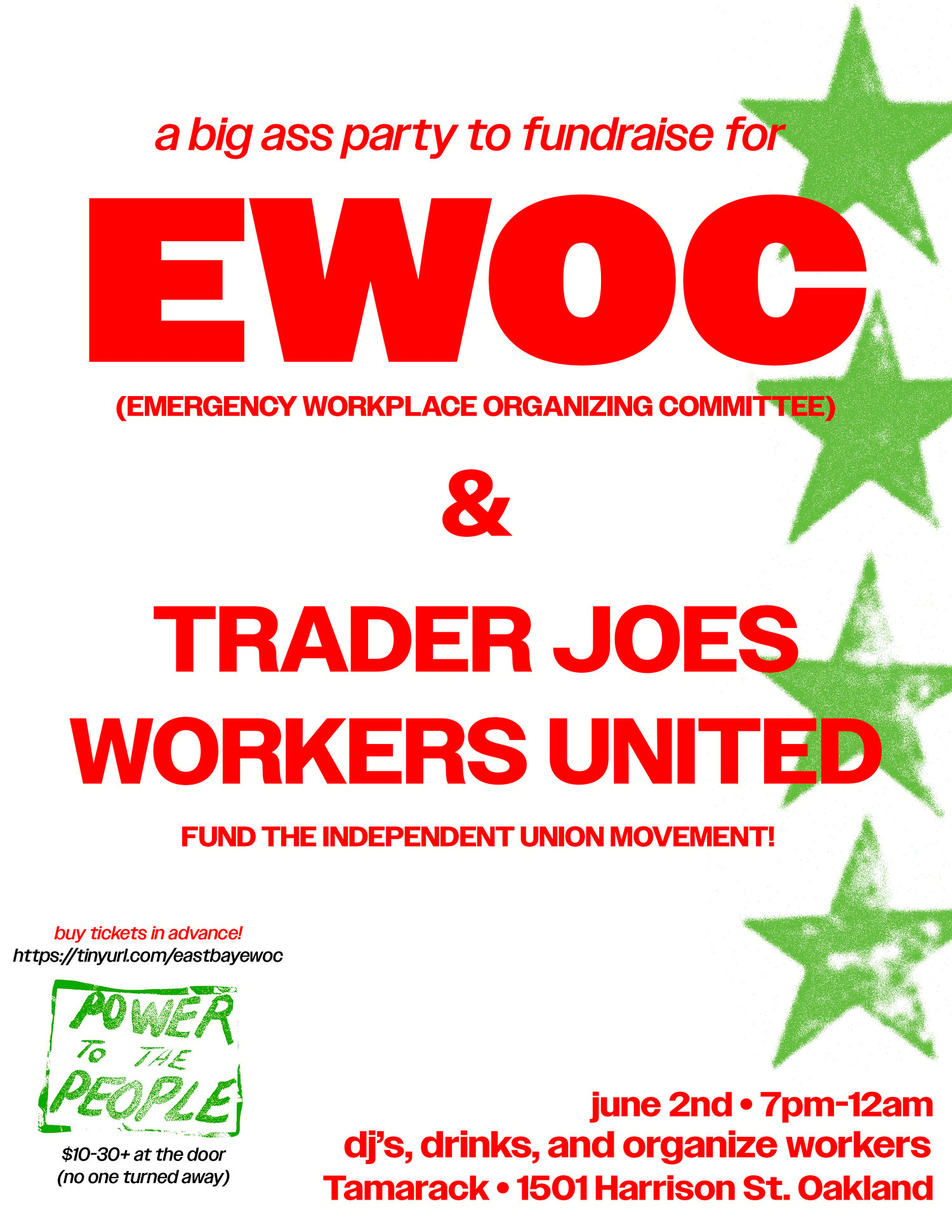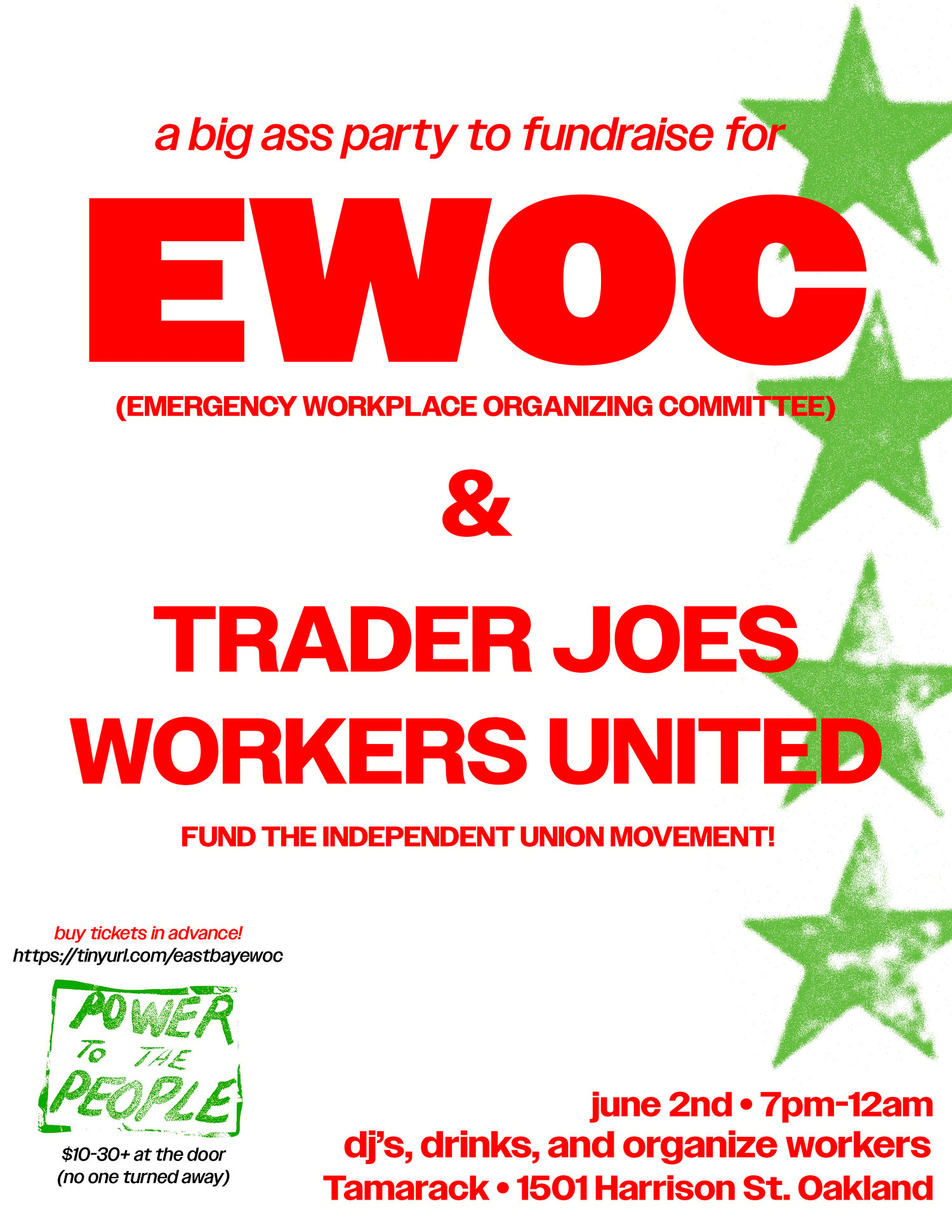 EWOC / TJU Fundraiser
$15.00 - $500.00
Please join us at on Friday, June 2nd at Tamarack 501 Harrison St, Oakland, CA 94612 • 7PM-12AM // **Show your purchased tickets at the door**
EWOC is on the front lines of the labor movement, supporting and connecting to the millions of unorganized workers who are fighting for respect and dignity on the job.
In May, we're hosting a raffle along with a number of local, in-person fundraisers across the country to raise $15,000! Money raised will help us hire another organizer in 2023 to meet a growing demand and support more than 200 active campaigns involving thousands of workers organizing to build power in their workplace.
Here's how it works. With each event ticket purchase, you'll be entered into our raffle. If you win, we will donate $500 to the strike fund of your choice! Raffle winners will be announced at the end of May.
Join us at a local gathering or make a contribution today! If you would like to attend an event near you but don't see one listed, sign up to plan your own:
https://airtable.com/shrycwzWlLD7dUeFW